FOREWORD
VICE PRESIDENT OF STUDENT EXPERIENCE AND ENTREPRENEURSHIP DEVELOPMENT (SEED)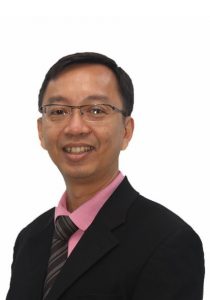 A very good day to all,
It is my great pleasure to welcome you to Multimedia University (MMU) and congratulate you for securing a place in the university. With this, you are a step closer towards achieving your lifelong dream. At MMU, we believe in providing high quality, preferred education through a conducive learning experience and environment. Every year, MMU opens its door and welcomes students with promising potentials from all over the world to pursue their studies. The university operates based on communal and industrial preferences that are evolving towards worldwide recognition.
I am dedicated to see our future leaders and future generations move forward in this borderless world that results from globalization. Here in MMU, we are committed to shape a better on-campus environment. It has always been Student Affairs Division's interest to provide the best facilities and services within our capacity to ensure that students are able to perform to the best of their abilities in the most comfortable surroundings. As such, MMU is the best place for you to equip yourself with the necessary knowledge and skills. By getting actively involved in the co-curricular activities aside from the knowledge acquired during lectures, will reveal you to massive information invaluable towards your future expertise. Truly, we encourage our students to experiment, explore and extend the frontiers of knowledge.
I sincerely hope that your years at MMU will be both fulfilling and rewarding. While academic excellence will be your primary goal, I urge you to make the most of other opportunities for your personal development, growth, and success. All of this knowledge, you will not gain elsewhere but through your studies here at MMU.
With sincere regards and best wishes,
PROF. DR. WONG ENG KIONG
Vice President, Student Experience and Entrepreneurship Development (SEED)